AIRPORT MARKETING AND COMMERCE • 2016
Main
Events
PAST EVENTS
AIRPORT MARKETING AND COMMERCE • 2016
AIRPORT MARKETING AND COMMERCE • 2016
Fourth International Conference
June 24, 2016
Location: Moscow
The main in Russia and the CIS professional industry event, where all the issues of airport commercial aviation and non-aviation activity, trends and new solutions are discussed.
THE EVENT IS HELD UNDER THE AUSPICES: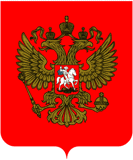 EVENT GOAL
The goal of the event is comprehensive discussion of existing issues of aviation and non-aviation commercial activities at airports, discovering international best practices of airport commercial activities, innovative solutions for increasing the effectiveness of commercial activities.
GENERAL INFORMATION
"Airport Marketing and Commerce – 2016" international conference will take place in Moscow for the second time, gathering professionals in airport aviation and non-aviation commercial activities, leading foreign and Russian marketing experts.
During the Fourth International Conference "Airport Marketing and Commerce – 2016" the participants will not only be able to make new business contacts and obtain information from the most competent experts, but also to influence the development of the situation, providing their suggestions during an open dialogue with government authorities representatives.

INVITED TO THE EVENT ARE:
Heads of airports
Heads of Russian and foreign airlines
Heads of non-aviation service providers
Heads of managing companies
The Council of the Federation of the Russian Federation Committee on Economic Policy
The State Duma Transport Committee
The Ministry of Transport of the Russian Federation
The Ministry of Economic Development of the Russian Federation
Federal Air Transport Agency
The Federal Tariff Service
The Federal Antitrust Service
The Federal Customs Service
Administration of the Civil Airports (Airdromes), FSUE
EVENT AUDIENCE
The Conference is oriented towards representatives of airports, airlines, aviation and non-aviation service providers.
To order an event brochure, apply for participation and ask any questions about participating in the conference and the workshop, contact the organizing committee.
CONFERENCE ORGANIZING COMMITTEE
phone: +7 (495) 225 99 57 (multichannel ext.5)
fax: +7 (495) 612 47 92
mob.: +7 (985) 331 88 77
e-mail: events@aviacenter.org
EVENT HOST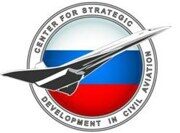 EVENT PARTNERS
EVENT TITLE MEDIA PARTNER

EVENT MEDIA PARTNERS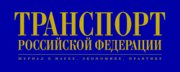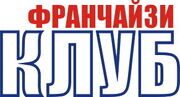 ---


---