AVIATION FUEL - 2013
Main
Events
PAST EVENTS
AVIATION FUEL - 2013
AVIATION FUEL - 2013
The Second International Conference
March 14, 2013
Location: Moscow
THE CONFERENCE IS HELD UNDER THE AUSPICES OF: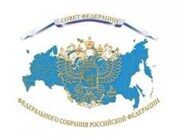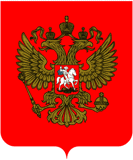 The Federal Assembly of the Russian Federation
CONFERENCE GOAL
To develop state policy suggestions regarding the improvement of the legislative framework of the aviation fuel market operation in Russia.
The participants of the «Aviation Fuel · 2013» conference will get a chance not only to meet their colleagues, make new business contacts and obtain comprehensive information about the condition of the aviation fuel market in Russia, but also to influence the situation through an open dialogue with government authorities representatives by offering their suggestions for market development.
INVITED TO THE CONFERENCE:
International Air Transport Association (IATA)
The Ministry of Energy of the Russian Federation
The Ministry of Industry and Trade of the Russian Federation
The Ministry of Transport of the Russian Federation
The Federal Antitrust Service
The Federal Tariff Service
The Federal Service for Supervision on Transport
The Federal Air Transport Agency
Russian Union of Industrialists and Entrepreneurs
Top management of Russian and foreign vertically-integrated oil companies (VIOC)
Heads of fuelling complexes of airports in Russia and the CIS countries
Heads of Russian and foreign airlines and airports
Commodity Exchange brokers
CONFERENCE AUDIENCE
It is planned that the Conference will be attended by representatives of the leading air carriers, airports, oil companies, oil refineries, traders, airport fuelling complexes, commodity exchange brokers and the federal authorities, gathered to discuss the burning issues of changing aviation fuel market in Russia.
To order an event brochure, apply for participation and ask any questions about participating in the conference and the seminar, contact the organizing committee.
CONFERENCE ORGANIZING COMMITTEE
phone.: +7(495) 225.99.57 (multichannel ext.5)
e-mail: events@aviacenter.org
Project manager: Roman Malkov
EVENT HOST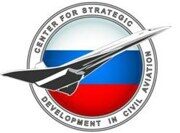 EVENT PARTNERS
EVENT TITLE MEDIA PARTNER

EVENT MEDIA PARTNERS