AIRPORT DESIGN, CONSTRUCTION AND OPERATIONS • 2016
Main
Events
PAST EVENTS
AIRPORT DESIGN, CONSTRUCTION AND OPERATIONS • 2016
AIRPORT DESIGN, CONSTRUCTION AND OPERATIONS • 2016
The Fifth International Conference
October 27 – 28, 2016
Location: Moscow
The main professional industry forum in Russia and the CIS for sharing experiences with the leading international experts regarding the design, building, reconstruction and operations of airports, as well as for discussing all the issues of improving the regulatory framework of airport and aerodrome design on the level of public authorities and business.
THE CONFERENCE IS HELD UNDER THE AUSPICES OF: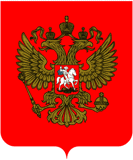 CONFERENCE GOAL
The goal of the conference is to develop state policy suggestions regarding the improvement of the legislative framework of airport design, construction and operations.
INVITED TO THE CONFERENCE
The Council of the Federation of the Russian Federation Committee on Economic Policy
The State Duma Transport Committee
The Federal Air Transport Agency
The Federal Service for Supervision on Transport
Federal Agency for the Development of the State Border of the Russian Federation
The Federal Customs Service
Administration of the Civil Airports (Airdromes), FSUE
Rosexpertiza
Heads of airports, design organizations and certification bodies of Russia, countries of the CIS and Europe
CEOs, Engineering directors and Development directors of airports from Russia, countries of the CIS and Europe
CONFERENCE AUDIENCE
Heads and specialists of the federal authorities, heads and specialists of engineering organizations, CEOs, Engineering directors, Engineering managers and Development directors of airports, cargo terminals, aviation associations and organizations, equipment suppliers, providers of airport engineering and operations solutions.
CONFERENCE ORGANIZING COMMITTEE
phone: +7 (495) 225 99 57 (multichannel ext.5)
fax: + 7 (495) 612 47 92
mob.: + 7 (985) 331 88 77
e-mail: events@aviacenter.org
EVENT HOST
EVENT PARTNERS
EVENT TITLE MEDIA PARTNER
EVENT MEDIA PARTNERS