EFFICIENCY AND QUALITY IN AIRLINE INDUSTRY - 2014
Main
Events
PAST EVENTS
EFFICIENCY AND QUALITY IN AIRLINE INDUSTRY - 2014
EFFICIENCY AND QUALITY IN AIR INDUSTRY • 2014
Third International Conference
November 14, 2014
Location: Moscow
The main professional industry forum for discussing all the issues of aviation companies' quality management and efficiency control at the state and business level, for presenting innovative solutions in the field of efficiency and quality management
THE CONFERENCE IS HELD UNDER THE AUSPICES OF: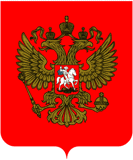 The Federal Assembly of the Russian Federation
CONFERENCE GOAL
To develop suggestions for state policy, regarding improving air transport companies' performance on a system level. To conduct presentations, workshops and seminars of the leading experts in improving quality and efficiency of airlines and airports with an aim of spreading and implementing world best practices within aviation companies.
To determine the main tools and to develop a program for creating target parameters of evaluating the performance of all air transport service providers.
INVITED TO THE EVENT ARE:
The Council of the Federation of the Russian Federation Committee on Economic Policy
The State Duma Transport Committee
Federal Air Transport Agency
The Federal Service for Supervision on Transport
Federal Agency for the Development of the State Border of the Russian Federation
The Federal Customs Service
The Transport Passenger Service Association
CONFERENCE AUDIENCE
Heads and specialists of the federal authorities, heads and specialists of airlines and airports, design organizations, air transport certification bodies.
To order an event brochur0e, register for participation or ask any questions about participating in the conference and the workshop, contact the organizing committee.
CONFERENCE ORGANIZING COMMITTEE
phone: +7 (495) 225 99 57 (multichannel ext.5)
e-mail: events@aviacenter.org
EVENT HOST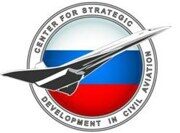 EVENT PARTNERS
EVENT TITLE MEDIA PARTNER
EVENT MEDIA PARTNERS