HUMAN RESOURCE MANAGEMENT IN AVIATION BUSINESS - 2012
Main
Events
PAST EVENTS
HUMAN RESOURCE MANAGEMENT IN AVIATION BUSINESS - 2012
HUMAN RESOURCE MANAGEMENT IN AVIATION BUSINESS - 2012
The Second International Conference
November 14, 2012
Location: Moscow
The leading expert forum, where civil aviation companies can discuss the new trends in human resource management techniques and methods, issues of personnel training, share experiences between the key industry professionals.
THE CONFERENCE IS HELD UNDER THE AUSPICES OF: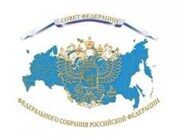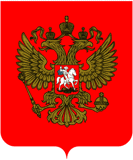 The Council of the Federation of the Federal Assembly of the Russian Federation, 'Airport' Association of CIS
INVITED TO TAKE PART IN THE CONFERENCE:
The Ministry of Transport of the Russian Federation
Federal Air Transport Agency
The heads of regional airlines, airports and other industry organizations from Russia and the CIS
The heads of personnel departments, heads and managers of HR departments of airlines, airports and other industry organizations from Russia and the CIS
Heads of HR services providers
Heads of higher and vocational educational institutions, civil aviation training centers
Among the speakers: HR directors of industry leading companies
THE CONFERENCE AUDIENCE
The audience of the conference will include the heads of airlines, airports, aviation industry companies, HR generalists, heads of HR departments, heads of labor and wages departments, HR managers, education and training managers of airlines, airports, aviation companies and other industry organizations, heads of HR service providers, heads of higher and vocational education institutions, civil aviation education centers.
THE CONFERENCE GOAL
The conference is held with an aim to comprehensively discuss the current industry problems and burning issues of human resource management, including the industry staffing level, international standards, motivation, staff training and development, increasing their efficiency and performance, industry-wide benchmarking, issues of creating corporate culture.
During the conference industry experts and leaders will discuss the ways of perfecting the regulatory framework, share their experience and knowledge as well as demonstrate the use of new HR techniques and methods of working with the staff.
To order a conference brochure, register for participation and ask all your questions, related to forum participation, contact the organizing committee.
CONFERENCE ORGANIZING COMMITTEE
tel.: +7 (495) 225.99.57 (multichannel, ext. 5)
e-mail: events@aviacenter.org
Project manager: Anzhelika Trapeznikova
EVENT HOST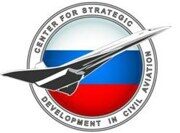 EVENT HR PARTNERS
EVENT MEDIA PARTNERS